The Japan Society. A History, 1891 to 2000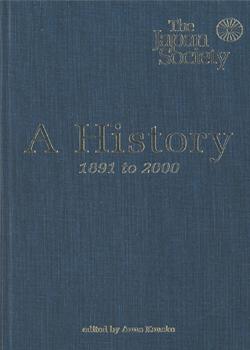 By Sir Hugh Cortazzi
Edited by Anne Kaneko
The Japan Society (2001)
Hardback edition

---
In many ways the history of The Japan Society can be said to mirror the history of Anglo-Japanese relations. Founded in 1891 as a focus for all those interested in Japan, the Society thrived in the 1890s and the halcyon years following the Anglo-Japanese Alliance of 1902.
In preparing this history, Sir Hugh Cortazzi drew on a wealth of material in the Society's archives. This volume edited by Anne Kaneko was issued to coincide with Japan 2001, a celebration throughout the UK of 400 years of bilateral relations.
First, there are the Society's Transactions and Proceedings in the post-war period. Second, the six large volumes covering the minutes of the council's meetings up to 1996. Third, and possibly the most fascinanting, were some large volumes of cuttings about the Society, its personalities and its activities in the years up to 1914.
The Japan Society is deeply indebted to the three organisations who kindly agreed to sponsor this publication: Kodansha, the London Stock Exchange and Toshiba Europe. It is their geneous donations which have made this publication possible.
---
Shopping Info
P&P not included. Postage price will be updated when delivery details are entered.
Postage Rates
Pick-up directly from Japan Society office (members only): Free
£2.50 to UK addresses (second class)
£4.00 to Europe (standard delivery)
£7.00 Worldwide e.g. Japan, USA, Australia (standard delivery)
---
| | | |
| --- | --- | --- |
| Member Price | £10.00 | |
| Non-member Price | £20.00 | |