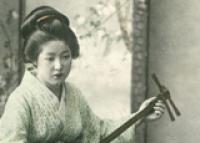 07/11/2020 - 14/03/2021E. A. Hornel: From Camera to Canvas
E. A. Hornel took and collected thousands of images throughout his life, and he used many of these to inspire the paintings that made him wealthy and successful. This exhibition of the Glasgow Boy's paintings and photographs examines how Hornel worked, explores how he looked at the world as a white, western man photographing young women in 'exotic' locations and interrogates the way we look at him today. It introduces visitors to Hornel and his early style and illustrates how strongly his art was shaped by photography.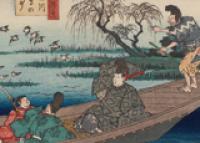 19/06/2021Sumida River in Sign Language
Sumida River in Sign Language brings the natural and human worlds together in a drama of physical gesture and facial expression. Performed by deaf, unmasked actors, the play is suffused with the life of the river: pines bending in the wind, flocks of Miyako birds and mist swirling in from the bay.