Japanese Netsuke Exhibition and Events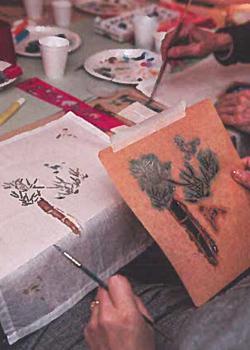 Applicant: The Museum of East Asian Art
Award: £630
Field: Arts, Culture
Support for: activities
---
Project:
From November 2017 to April 2018 the Museum of East Asian Art hosted a loan exhibition of netsuke from the British Museum's touring exhibition "Dressed to Impress: Japanese Men's Fashion"
To extend the reach of the exhibition the museum planned a programme of talks looking at the history and development of netsuke and art and craft activities such as Japanese handkerchief, ink painting onto fans and origami all taking inspiration from the exhibition. Through these hands-on activities the museum wanted to inspire local people to create Japanese crafts which could be taken home with them as well as providing local Japanese artists with the rewarding opportunity of sharing their culture and knowledge with a wider public.
The exhibition drew in an increased number of visitors when compared to the previous year and attendees to the activities exceeded expectations. The feedback was that visitors had a very enjoyable experience and were able to expand both their knowledge and interest in Japanese art and culture.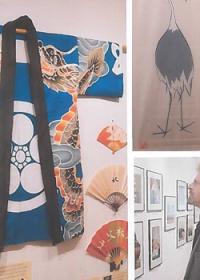 A Celebration of Pontypool and Japan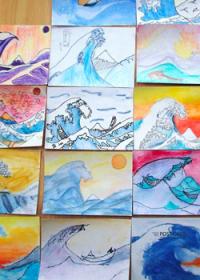 Rugby World Cup Month
Dorozome of Amami Oshima: Mud Dyeing Lecture and Workshop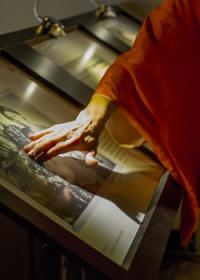 Kimonos: A Personal Collection of a Japanese Family