Travels in a Paper Coat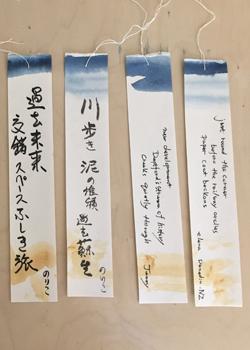 Applicant: The Paper Coat Collective
Award: £586
Field: Arts
Support for: "Uta Makura" workshops
---
Project:
The self-styled Paper Coat Collective, comprising filmmaker Nikolai Azariah, painter & sculptor Isao Miura & poet Chris Beckett put on a multi-media art exhibition exploring Matsuo Basho's The Narrow Road to the Deep North in a contemporary London setting.
Held at APT Gallery in Deptford, South East London, the exhibition included collage and bronze sculpture, a "Haiku Creek" made of Shiramine paper, a Temple installation with tatami floor & shoji walls and a film projection with audible natural sounds and readings of Japanese poetry.
Alongside the exhibition were "Uta Makura" walks in Deptford & Deptford Creek, where participants were encouraged to write poems & draw sketches about Uta Makura-type landmarks. Some of these were then added to the Haiku Creek installation at the gallery.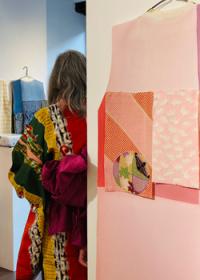 Haiku in Kimono Evening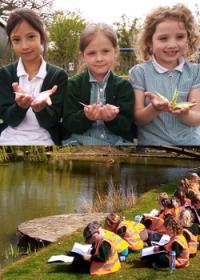 Japan Week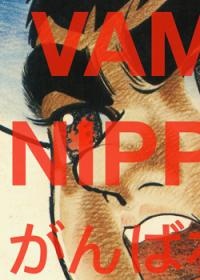 The 'VAMOS NIPPON!' Exhibition
Orizuru: Folk Tales and Peace