The Universal Language of the Body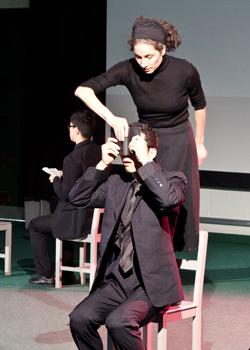 Applicant: Whitley Academy
Award: £1000
Field: Arts, Theatre
---
Project:
Since 2012 Whitley Academy has built up an international school link with Kamokita High School in Higashihiroshimashi. Both students and staff show a very positive interest in Japanese culture and over the years students from both schools have maintained regular contact.
In order to continue giving students a new and different perspective of Japanese culture, Whitley Academy invited Tarinainanika, a professional theatre company based in Tokyo, to visit the school with the aim to introduce students to Japanese people, culture and art, as well as to teach them how to communicate better across cultural barriers, using "the universal language of the body".
Tarinainanika performed "Tokyo Fugue", a bilingual physical theatre piece, set in Tokyo. The show brings to life the experience of travelling on the Tokyo trains and includes video projections of images of Tokyo. Following this, students took part in a workshop to learn about the expressive power of the body, using the theatrical art of corporeal mime. A short film about life in Japan made especially for the occasion by the students of the Montessori School in Tokyo was also shown.
For more information on this project, visit the Whitley Academy website.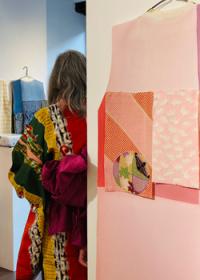 Haiku in Kimono Evening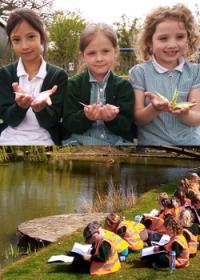 Japan Week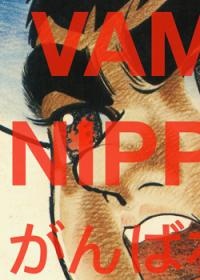 The 'VAMOS NIPPON!' Exhibition
Orizuru: Folk Tales and Peace