Scored in Silence
---
Project:
Scored in Silence, developed by deaf concept artist and choreographer Chisato Minamimura, is a digital artwork designed for small performance spaces in museums and galleries. It explores the hidden perspectives of deaf hibakusha – the survivors of the atom bombs that fell in Hiroshima and Nagasaki in 1945 and their lived experiences at the time and thereafter. Chisato collected the stories of those few still living and the now departed deaf hibakusha and those memories, alongside footage from the time, were shared in a new original artwork for all to experience and understand.
Japan Society funding made it possible for groups of young disabled/D/deaf people to attend two performances, in Brighton and Manchester, so that they may learn the powerful stories of what happened in Japan in 1945. Following the matinee they joined a discussion with Chisato, to explore D/deaf perspectives and how a Deaf artist such as Chisato develops her ideas. As there are so few opportunities for young people to see Deaf-led work, this presented a really important opportunity for the local D/deaf community.
To learn more about Scored in Silence, visit Chisato Minamimura's website.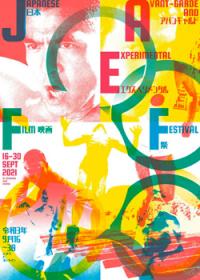 Japanese Avant-Garde and Experimental Film Festival 2021: Bodies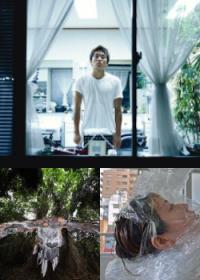 Mutual Mirror / Neighbouring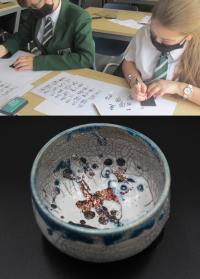 Japanese Club
Japanese Enrichment Week