Japanese Silk Painting and Kimono Wearing Experiences for Torfaen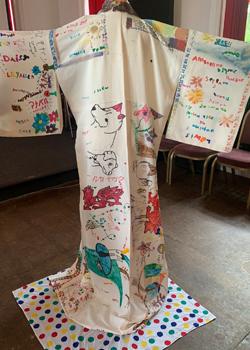 Applicant: John and Mamiko Markham
Award: £711
Field: Education, Arts, Culture
---
Project:
Planned to take place in April 2020, the project was forced to hold for over a year and plans adapted due to COVID restrictions.
More than 450 local children in Torfaen hand decorated bolts of Japanese silk, which were sent to Shizuoka to be hand sewn into kimono and returned to the UK to be exhibited at Panteg House. During the exhibition children and their parents, as well as teachers and members of the local council had the opportunity to take part in an event trying on various kimono.
A professor and specialist tutor from Tsujimura Kimono College were set to give a talk and demonstration during the project, but unfortunately were unable to travel due to COVID. Restrictions also meant a lecture at Griffithstown Primary School by Mamiko could not go ahead.
However, the school was presented with a specially compiled document showcasing the children's achievements, and one of the two silk kimonos and five art scrolls were donated as a monument of the project. Meanwhile, the other silk kimono will be sent to Tsujimura Kimono college, for the same purpose.
Despite restrictions, the project was met with great enthusiasm from local people and the goal to raise awareness and understanding in Torfaen of Japanese art culture was achieved.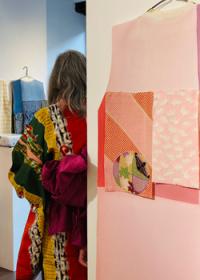 Haiku in Kimono Evening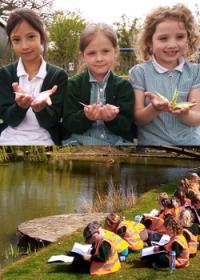 Japan Week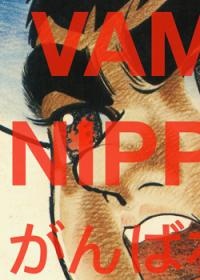 The 'VAMOS NIPPON!' Exhibition
Orizuru: Folk Tales and Peace