"Reinventing Texture" by Toshiki Hirano, representing Japan in London Design Biennale 2021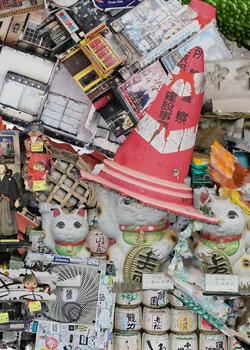 Applicant: Clare Farrow Studio in partnership with Royal College of Art and Toshiki Hirano
Award: £1000
Field: Arts
---
Project:
Clare Farrow Studio, working with London Design Biennale, invited Toshiki Hirano (Architect and Assistant Professor in Architecture at The University of Tokyo), to design a project called "Reinventing Texture" for London Design Biennale 2021.
Combining Japanese traditions with new technologies, showing the innovative spirit of Japan, Toshiki Hirano took a much-loved Japanese material, Washi paper, and the traditional technique of Japanese papier-maché - and reinvented these traditions for 2021 through the use of innovative 3D scanning and printing technology. The project also included sound.
A Japan Society Small Grant supported a collaboration with The Royal College of Art in London, through which 10 MA students took part in virtual workshops on Photogrammetry, and the traditional Japanese process of Washi papier-mâché, both conducted by Toshiki Hirano from Tokyo, resulting in a Washi wall relief panel, made by the students. The students also contributed 3D scans of textures and objects from the streets of London and field recordings to the Reinventing Texture project.
Find out more about the workshops here.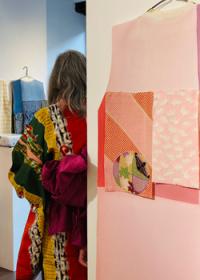 Haiku in Kimono Evening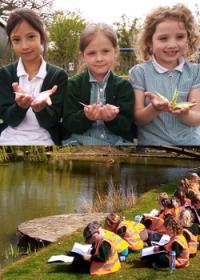 Japan Week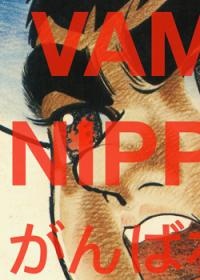 The 'VAMOS NIPPON!' Exhibition
Orizuru: Folk Tales and Peace