The 'VAMOS NIPPON!' Exhibition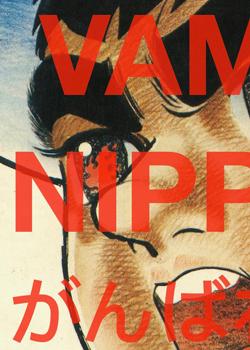 ---
Project:
With Japan being so prominent in the world of sport in 2021, the Naughton Gallery sought to celebrate and showcase Japanese sports culture to audiences in Northern Ireland, hosting its fourth sports exhibition, 'VAMOS NIPPON!' to coincide with the Tokyo Summer Olympics.
Running over a 10 week extended period, the exhibition showcased a wide variety of Japanese artists, all who incorporate sports and/or sports iconography into their work, and was supported by a range of in-person and digital workshops and events, from conversations with artists and an academic lecture on the history of sports manga, to a number of drawing workshops and a free film screening for children.
The exhibition was visited by students, staff, and the wider public, including many from Belfast's own Japanese community, further solidifying the importance and popularity of the gallery's annual sports exhibition series, whilst also promoting Japanese sport and culture in Northern Ireland.
Find out more about the exhibition on the Naughton Gallery website.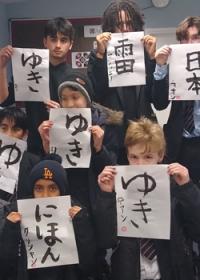 Japanese Calligraphy Workshop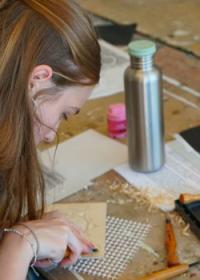 Minoru Nomata: Hands-on Learning Activities at the De La Warr Pavilion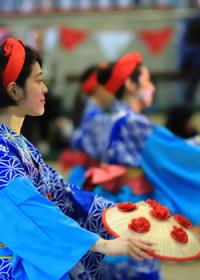 Foyle Obon Festival 2022
Orizuru: Folk Tales and Peace