Haiku in Kimono Evening
---
Project:
To coincide with the exhibition Exchange, a series of paintings by Lisa Milroy at White Conduit Projects, visitors were invited to participate in two special 'Haiku in Kimono' evening workshops during which participants could choose from a selection of kimono to wear, with the help of expert instructor Furuki Yo-Kimono. Others brought their own kimono from home, which they were able to wear for the first time since purchasing in Japan.
Haiku master, Yuzo, joined the event via Zoom, live from Yokohama, engaging particpants in a discussion and teaching about haiku so that they could go on to write their own poetry, some for the very first time.
The two evening workshops were fully booked and achieved the goal of offering participants an insight into the essence of both traditional and contemporary Japanese culture in an easy to understand and enjoyable way.
Find out more about the workshops on the White Conduit Projects website.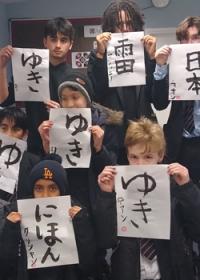 Japanese Calligraphy Workshop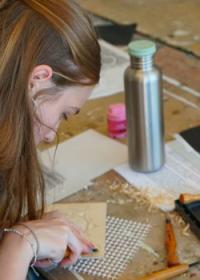 Minoru Nomata: Hands-on Learning Activities at the De La Warr Pavilion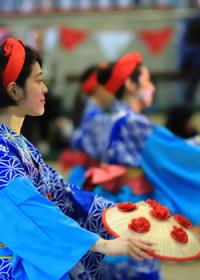 Foyle Obon Festival 2022
Orizuru: Folk Tales and Peace