Minoru Nomata: Hands-on Learning Activities at the De La Warr Pavilion
---
Project:
A small grant from the Japan Society supported two bespoke workshops for children, families and young people (14-18) that facilitated engagement with Windscape, the first solo exhibition outside Asia by Japanese painter Minoru Nomata at the historic De La Warr Pavilion in Bexhill.
The activities successfully engaged children and young people with Minoru Nomata's Windscape exhibition and wider elements of Japanese art.
The Society's grant ensured that participants could use high-quality, authentic woodblock making tools, enabling them to understand the patience and dedication that mastery of this artform requires.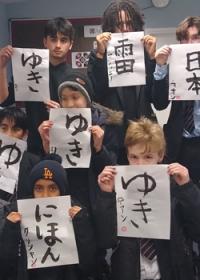 Japanese Calligraphy Workshop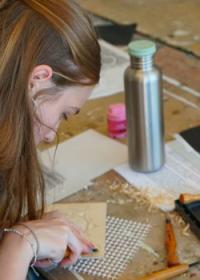 Minoru Nomata: Hands-on Learning Activities at the De La Warr Pavilion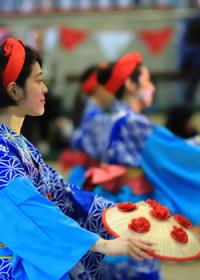 Foyle Obon Festival 2022
Orizuru: Folk Tales and Peace