Thursday 15 April 2021
New Teaching Soroban Loan Scheme and Tutorial Videos
We are delighted to announce the launch of a new teaching soroban loan scheme and accompanying tutorial videos for teachers.
The soroban is the Japanese abacus and is used as part of the national maths curriculum for primary school children in Japan. The teaching soroban is a larger version which can be used as a tool in the classroom to help children visualise numbers and understand place value and the decimal system. Find out more by watching our online talk.
Tutorial Videos
The soroban tutorial videos have been made by soroban teacher, Tomoko Hoult and demonstrate various ways the teaching soroban can be used in the mathematics classroom. They are designed to support teachers who borrow a teaching soroban on long-term loan, and may also be a useful resource to anyone considering using the soroban to teach students who struggle with number size and decimal places.
The tutorial videos are available to all. Please send an email to education@japansociety.org.uk to receive the access link to the tutorials.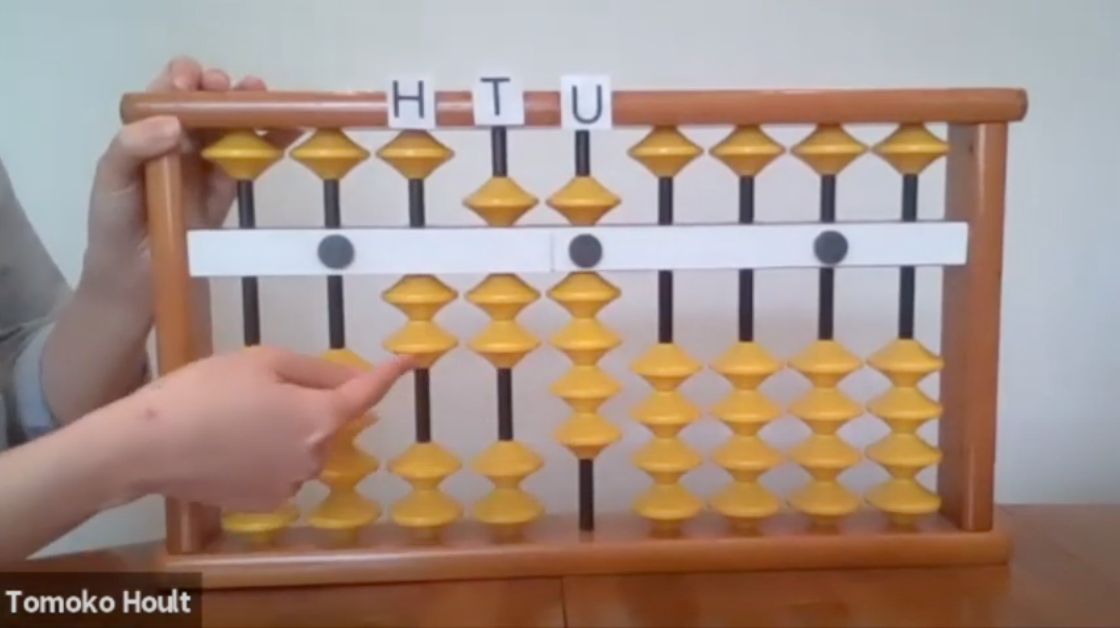 Long-term Loan Scheme
By participating in the loan scheme, school teachers can borrow a large teaching soroban from the Japan Society for free to complement their mathematics teaching*. They will also receive access to tutorial videos made by soroban teacher, Tomoko Hoult.
Completely

free for schools

Can be borrowed for

one academic year

and renewed after this

Open to infant and primary school teachers and subject teachers of mathematics

All schools within the UK can apply
Please contact education@japansociety.org.uk for more information or to request a loan.
*Applications other educators or organisations who support mathematics teaching may be eligible. Please email education@japansociety.org.uk for further information. Please note we are unable to loan teaching soroban to parents.


---
Other resources

Soroban Teaching Resources
Our new soroban teaching resources includes a scheme of work, lesson plans and worksheets which can all be used as a complement to the UK curriculum to: help students understand place values, practice number bonds, and manipulate numbers quickly. Visit our soroban page to view and download the lessons.
Soroban Online Talk
In this talk soroban teacher Tomoko Hoult demonstrates the benefits of using the Japanese abacus to teach children about place value, the decimal system, the size of numbers and more.
Short-term Loan
The Japan Society has class sets of soroban and teaching soroban available to borrow for short-term, subject to availability. To request, please visit our loan resources page.