A Garden Bequest – Plants from Japan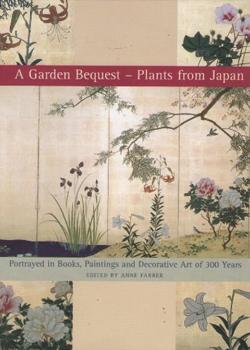 Edited by Anne Farrer
The Japan Society (2001)
---
This illustrated book accompanies the the exhibition A Garden Bequest - Plants from Japan which celebrates the wealth of plant material introduced to The West from Japan over the last three centuries.
The exhibition puts the modern British garden into context through a wonderful array of traditional works of art dating from the 17th century, including porcelain, lacquer, paintings, prints, illustrated books and decorative papers.
Maples, cherries, irises and lilies - many plants were unknown to the West until their discovery in Japan by western visitors from the seventeenth century onwards.
The exhibition included more than 135 objects borrowed from leading libraries and museums and private collections in the United Kingdom. This handbook contains essays by specialists in the field and a catalogue of the objects of display.
---
Shopping Info
P&P not included. Postage price will be updated when delivery details are entered.
Postage Rates
Pick-up directly from Japan Society office (members only): Free
£2.50 to UK addresses (second class)
£4.50 to Europe (standard delivery)
£8.50 Worldwide e.g. Japan, USA, Australia (standard delivery)
---
| | | |
| --- | --- | --- |
| Member First Copy | Free | |
| Member Subsequent Copy | £12.00 | |
| Non-member Price | £25.00 | |