Britain and Japan: Biographical Portraits - Vol. I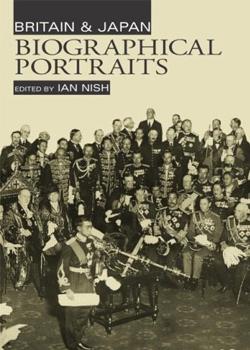 Edited by Ian Nish
The Japan Society and Global Oriental Publishing (1994)
ISBN-10: 1873410271
---
A huge variety of individuals and groups have contributed toward over 400 years of Japanese-British relations. In this first edition of Biographical Portraits, editor Ian Nish pays special tribute to some of the key players who made a special contribution to relations during the late Bakumatsu and early Meiji periods of Japanese history.
The range of writers contributing to this edition is diverse; including Sir Hugh Cortazzi; former ambassador to Japan, and Norio Tamaki of Keio University.
Volume I begins with Sir Harry Parkes, who arrived in Japan in 1865 as one of the first British envoys, and continues with content as diverse as an essay on Japanese engineers in Britain and a biography of admiral Tōgō Heihachirō.
Offering a balance of both the British and Japanese personalities that rose to prominence following the opening of Japan in the 1860s, this collection of over 20 biographies is an ideal way to learn more about the great history between the two countries.

---
Shopping Info
P&P not included. Postage price will be updated when delivery details are entered.
Postage Rates
Pick-up directly from Japan Society office (members only): Free
£2.50 to UK addresses (second class)
£4.50 to Europe (standard delivery)
£8.50 Worldwide e.g. Japan, USA, Australia (standard delivery)
---
| | | |
| --- | --- | --- |
| Member First Copy | Free | |
| Member Subsequent Copy | £12.00 | |
| Non-member Price | £45.00 | |