Britain and Japan: Biographical Portraits - Vol. VII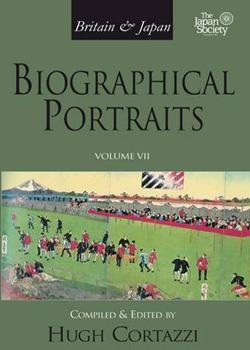 Edited by Sir Hugh Cortazzi

The Japan Society and Global Oriental Publishing

(2010)
ISBN-13: 9781906876265
---
This volume of Britain & Japan: Biographical Portraits offers up 47 essays written by 37 contributing experts on a range of individuals, groups and events that have impacted upon relations of Japan and Britain from the late Meiji to the middle of the 20th century.
Included, are biographical essays on philosopher Bertrand Russell, architect Tatsuno Kingo, General Sir Ian Hamilton and the Chōshū students Inoue Kaoru and Yamao Yozo who became key figures in the modernisation of Meiji Japan.
The subjects discussed are correspondingly as diverse; ranging from the beginnings of golf in Japan to horse-breeding and industrial relations. A great collection to dip into and inspire further reading.
---
Shopping Info
P&P not included. Postage price will be updated when delivery details are entered.
Postage Rates
Pick-up directly from Japan Society office (members only): Free
£2.50 to UK addresses (second class)
£4.50 to Europe (standard delivery)
£8.50 Worldwide e.g. Japan, USA, Australia (standard delivery)
---
| | | |
| --- | --- | --- |
| Member First Copy | Free | |
| Member Subsequent Copy | £12.00 | |
| Non-member Price | £45.00 | |