Tsuyu - The Rainy Season (June)
Subject: Geography / Other Topics
Level: Key Stage 1 / Key Stage 2
Age: 5-7 years / 7-11 years
Resource Type: Activities / Presentations / Lesson Plans / Worksheets / Other

June is known as the rainy season in Japan, which brings heavy rainfall across much of the country. Although it can be humid and uncomfortable, the rain has many positives too - filling up the rice paddies and making colourful hydrangeas a common sight.
In this lesson, students learn about the weather of Japan and compare it with the UK or their local area. They also find out about the common sights and customs associated with the rainy season.
Learning Objectives
To learn about the seasons and weather in Japan and some similarities and differences to the UK.
To develop knowledge about the customs and crafts inspired by the rainy season in Japan.
To understand the importance of onomatopoeia, rhymes and folk songs in Japan.
Learning Outcomes
Students will learn about the weather and understand the importance of the rainy season in Japan
Students will create their own version of the Japanese craft, Teru Teru Bozu (Sunshine Dolls).
Resources
Lesson Plan: Tsuyu Rainy Season (PDF)
Background Notes: Rainy Season (PDF)
PowerPoint Presentation: Rainy Season (PPTX)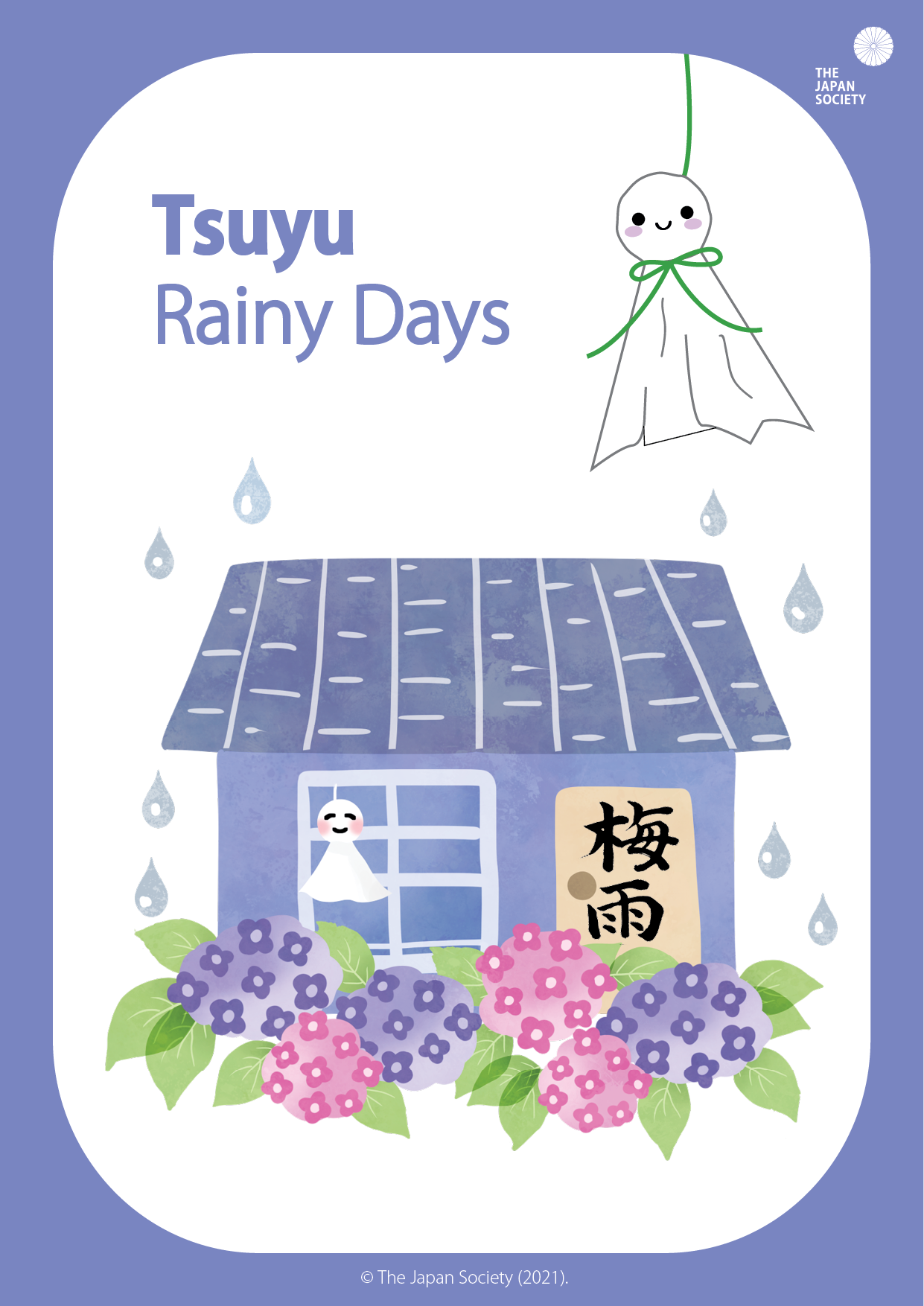 Activity Pack - suitable for both classroom and home learning.


Additional Resources