Masterpieces of Artisanal Japan: Wazuka tea and Ogatsu inkstones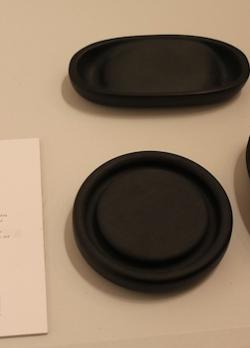 Daiwa Foundation
11th February 2015
Review by Mike Sullivan
---
Every year the Daiwa Foundation hosts a number of events on Japan, and recently this included a talk on Wazuka tea and Ogatsu inkstones with contributors Timothy d'Offay, Teruo Kurosaki and Timothy Toomey.
Although the link between Wazuka tea and Ogatsu inkstones might not be obvious, in fact traditional teahouses normally display calligraphy scrolls on their walls. So normally people enjoy both tea and calligraphy at the same time, and the cornerstone to beautiful calligraphy is an inkstone. It is quite interesting how the experience of enjoying tea and writing kanji characters follow on almost parallel lines. One of the event assistants explained how the colour and texture of the ink depends on how long one spends on creating the ink with the inkstone. If one spends twenty minutes on just preparing the ink they can relax, they can smell the ink and they can clear their minds. For tea to be properly enjoyed one must take time to make the tea, to smell it, to see its texture and at the same time clear one's mind.
The first hour of the event encompassed speeches from both Timothy and Teruo on their respective areas. Teruo Kurosaki is the founder of Idée, a Tokyo furniture and interior company, but since 2002 he has focused his attention on the support of traditional Japanese craft and culture. He has become involved in a project to revitworalise the industry of Ogatsu inkstones. He explained how before the 2011 earthquake and tsunami 90% of all inkstones came from Ogatsu, and over 200 people were working on the production of them. The tsunami destroyed the workshops and dealt a near fatal blow to a traditional craft with over 600 years of history. Today only four people are left who are still working on inkstones in Ogatsu. Teruo described his project as being pretty much a new start as they have to bring back together craftspeople, and begin a new culture of inkstone production. Alongside this they are trying to revive traditional calligraphy as it is meant to be, not just drawing kanji characters but also creating your own ink with a proper inkstone. With no notes Teruo enthralled us for over twenty minutes with his knowledge of this craft, but despite his passion for Ogatsu inkstones it is clear that there is a long and hard road ahead.
An interesting and laudable achievement that he has achieved is to get young designers and sculptors to reimagine the concept of an inkstone. The results of their work have been on exhibition in Japan and were also exhibited in the Daiwa Foundation Japan House on the same evening.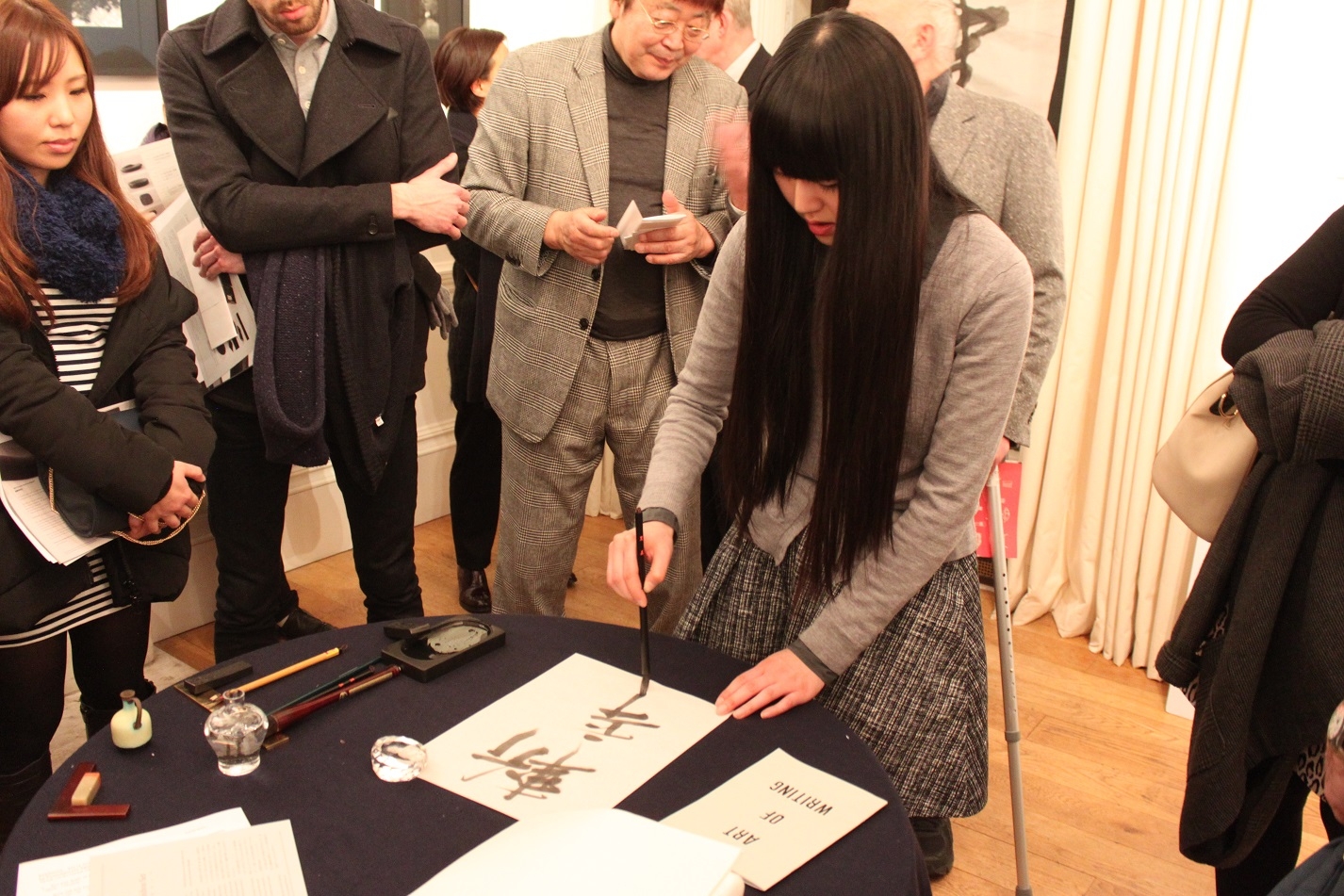 Timothy d'Offay is the co-author of The World Atlas of Tea, which is to be published in English and French in 2016, and has a shop called Postcard Teas. In his talk he took us on a journey into the world of small scale tea farming in Japan, and the challenges it faces. Apart from obvious issues such as the lack of interest of young people in farming, which means that many tea farmers are quite elderly, there are other serious problems which most people might not even realise. For example, one can find ready-made tea in pretty much every shop or vending machine, but these are made from low quality tea with no consideration for where the tea came from. As these teas are generally made by big companies they have a lot of power in selecting the tea they use, and how much they are willing to pay for it. As consumers it is apparent that to a certain degree we have lost a little respect for tea when we buy these mass produced ready-made versions. Timothy also talked about what some farms are doing to bring back interest to their tea such as starting blogs, which at the moment are mostly in Japanese, including one particular farmer who invites international interns. One suggestion that he had was that local associations of tea markers could try to make their own version of a ready-made tea, but one showing where the tea had come from, and which would be a better tea than the mass produced ones.
After the talks we were invited downstairs to enjoy freshly brewed Wazuka tea, admire the handiwork of the Ogatsu inkstone designers and marvel at the work of a young calligrapher from Japan.