---
If you have any questions or issues, please contact us.
Visit our Small Grants Archive to find out about previously funded projects.
Small Grants Guidelines
Before submitting an application, please read the following guidelines carefully. 
---
*We are not currently accepting grant applications. We hope to resume the programme in the future so please check back for updates.*
---
Your project will seek to enhance understanding and awareness of Japan and its culture and we welcome applications from:



schools and organizations whose activity focuses on young people
projects which demonstrate that they are part of a sustainable programme of Japan-related activity (while not excluding one-off activity)
in the case of exhibitions, events and performances, for outreach activity which engages with diverse audiences
projects with a strong participation element
projects that focus on the local community and in regions across the UK



Applications should be made by UK based organizations or individuals for projects and events which take place in this country.


We do not, as a rule, provide funding for travel costs to and from Japan.


In making its grants, the Japan Society concentrates its support on projects and events where a small injection of funds can make a real difference. The maximum grant awarded is £1,000 and applications for sums in excess of this will not be considered.


In principle, the Japan Society Small Grant should not cover more than 50% of the total budget. The applicant should therefore be able to demonstrate that they have identified other source(s) of funding for the project (including self-finance).


Japan Society Small Grants are not intended to cover core production costs. In these cases, the Japan Society support might enable the organizers to extend the reach of an exhibition or performance through support for activities with schools or community groups.


How a given project will contribute to an understanding of Japan is of paramount importance. When submitting an application, please provide sufficient detail to demonstrate that the activity for which funding is being sought will increase understanding of Japan in the community involved.


Applications may be made throughout the year; there are no deadlines. In most cases, decisions will be reached within one month of receipt of the application.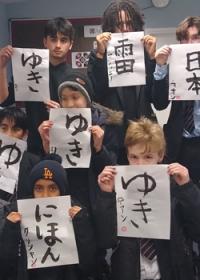 Japanese Calligraphy Workshop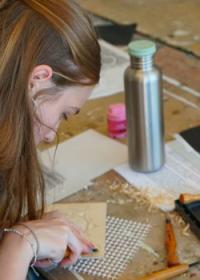 Minoru Nomata: Hands-on Learning Activities at the De La Warr Pavilion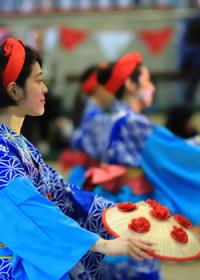 Foyle Obon Festival 2022
Orizuru: Folk Tales and Peace