Wednesday 25 August 2021
Ready Steady NihonGO! is Back!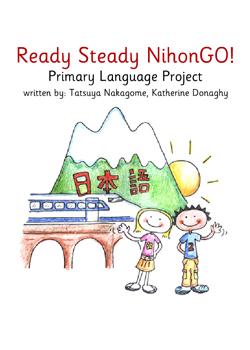 We're delighted to announce that the popular online Japanese language and culture resource Ready Steady NihonGO! is once again available for teachers to use in their classrooms. After undergoing essential updates, the ten lesson interactive resource is now ready for the 2021 Autumn Term.
Click here to launch Ready Steady NihonGO!
---
Ready Steady NihonGO! is an interactive primary language project created jointly by the Japan Society and the Japan Foundation London Language Department (JFLLD) and is ideal for those wanting to introduce Japanese at KS2 level.
The scheme comprises ten clearly structured 45 minute lessons with comprehensive background notes for teachers, National Curriculum links and a set of accompanying Culture Notes. As well as laying the foundation stones in language awareness which will support any future study of Japanese, the course provides students with an opportunity to increase their cultural awareness by introducing them to cultural traditions, celebrations and stories which are different to their own.
The inclusion of audio files and interactive presentations also supports teachers who are not able to co-teach the lessons with a Japanese native speaker.
Copies of the Ready Steady NihonGO! CD can also be purchased from our online shop.
---