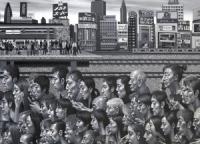 04/07/2022HYBRID EVENT - Painting Modern Japan, with artist Carl Randall
Join us for this talk, when Carl Randall will take us back to his time spent in Japan, sharing with us his experiences and what inspired him to take this journey, and the portraits that were created as a result. He will also give us a glimpse of some of the newer pieces he has painted since returning to the UK, inspired by his memories of Japan.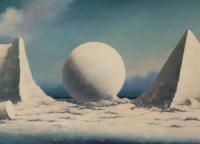 20/07/2022Minoru Nomata – Private Guided Tour with Curator at De La Warr Pavilion
This summer, the De La Warr Pavilion in Bexhill On Sea presents a series of work by painter Minoru Nomata in his first exhibition outside Asia. We are pleased to invite a small group of Japan Society members and guests to join us for a private tour of the exhibition guided by curator, Joseph Constable, followed by a tour of the venue, an iconic modernist building on England's south coast!