18/10/2021ONLINE LECTURE - Craft Culture in Early Modern Japan: Materials, Makers, Mastery with Christine Guth
In this lecture Christine Guth will discuss Japanese crafts during the Momoyama and Tokugawa periods drawing critical attention to the dynamic, multidirectional network of forces that undergird Japan's extraordinarily rich, diverse and aesthetically sophisticated artifactual culture.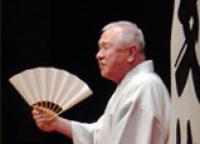 15/11/2021ONLINE LECTURE - The Comic Storytelling of Western Japan, with M.W. Shores
In this lecture M.W. Shores will offer a history of Kamigata (Osaka) rakugo tradition from the seventeenth century to the present day, considering the art in terms of gender, literature, performance, and society.