Wednesday 9 June 2021
Sports Resources for Summer Term



Don't miss our brand new Japanese Sports Quiz and other sports resources, which are perfect for those planning a sporty summer term in the run up to the Tokyo 2021 Summer Olympic and Paralympic Games.
---
Teaching Resources
The new Japanese Sports Quiz presentation and accompanying script introduces students to six traditional Japanese sports and martial arts (Karate, Judo, Kendo, Kyudo, Yabusame, and Sumo). The short quiz is suitable for all ages and allows students to answer using the Japanese gestures for true or false. Why not try it as an accompaniment to other lessons about Japan or the summer games?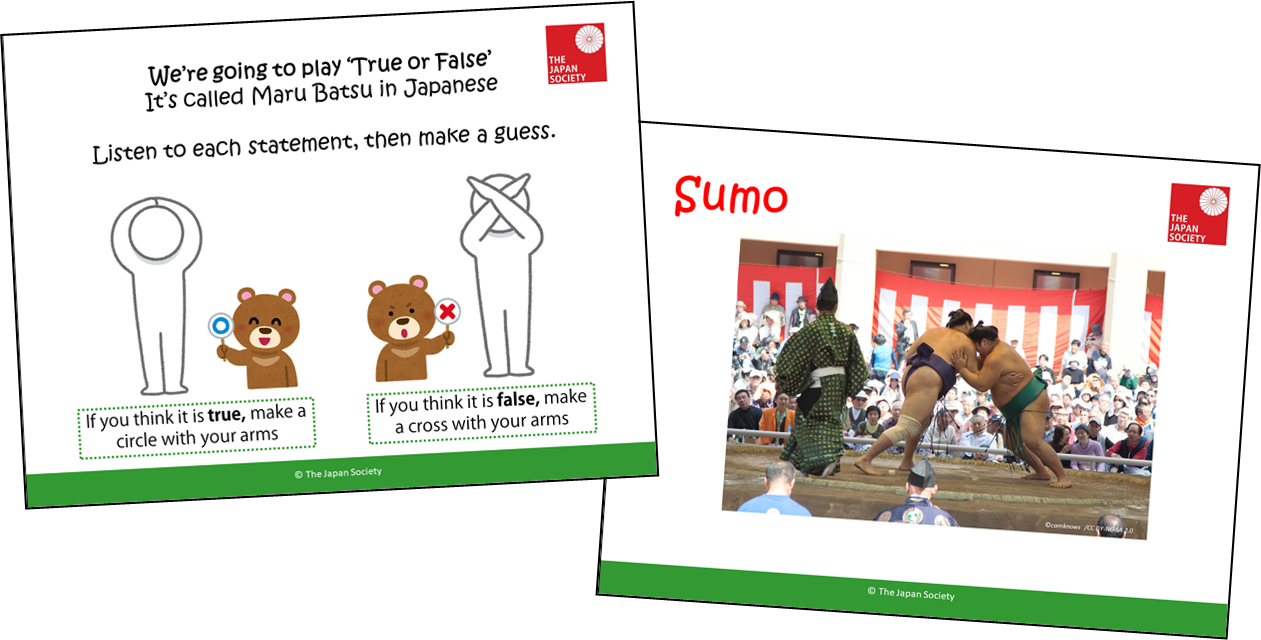 ---
Sports Day
Check out our Undokai resources for ideas on how you could hold a Japanese-themed sports day at your school or download the full Sports Day Pack with full equipment lists and instructions for how to play each game.
Students can also get moving and try an authentic Japanese warm-up Radio Taiso, a traditional 3 minute exercise in Japan, often performed en-masse before school sports day. It can easily be incorporated into a P.E lesson or tried as a refresher activity between lessons.