Introducing Manga to the Art Classroom
Subject: Art & Design / Other Topics
Level: Key Stage 3 / GCSE+
Age: 11-15 years / 15+ years
Resource Type: Lesson Plans / Other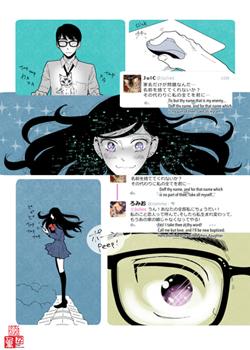 Manga (comics or graphic novels) are a Japanese form of visual storytelling and are increasingly popular outside of Japan. These lessons give students an introduction to the history and cultural significance of Manga in Japan and as an art form. They will also create their own character, illustrated in the Manga style.
Learning Objectives
Develop knowledge and understanding of Manga and its key characteristics.
Compare and contrast drawing styles of different Manga artists.
Learning Outcomes
Improved understanding of Manga and its status in the wider field of Art.
Development of illustration techniques through production of a composition based on Manga drawing styles.
Resources
You can download All Lesson Resources (Zip File 3.7MB) or visit the individual lesson pages below for more details and to download individual resources.
---
Individual Lessons