Past Events
The Japan Society runs more than 80 events per year providing opportunities for members and others interested in Japan to meet, learn and exchange ideas and experiences. Our archive of Past Events below shows events we have offered in previous months starting from 2020.
A list of events from previous years can be downloaded in pdf:
2020 | 2019 | 2018 | 2017 | 2016 | 2015 | 2014 | 2013 | 2012 | 2011 | 2010 | 2009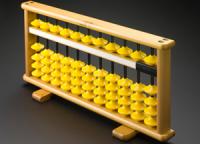 04/03/2021ARCHIVED ONLINE TALK - Visualising Numbers: Soroban as a tool for the maths classroom
We are delighted to welcome Tomoko Hoult to give a special talk introducing the Soroban (Japanese abacus) and explaining how it can be used as a classroom tool to help children visualise numbers and understand the decimal system.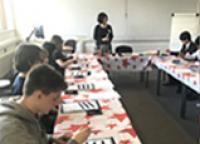 01/12/2020ARCHIVED Sixth Form Japan Week 2020
This year our annual Sixth Form Japan event goes online, offering a mix of live sessions and specially created "on-demand" content over four days.