ARCHIVED

International Women's Day 2022 #BreakTheBias

Tuesday 8 March 2022 / 8:30am

Date
Tuesday 8 March 2022
Time
8.30 - 9.30am (GMT)
5.30 - 6.30pm (JST)
Check the time in your location
Booking Details
Online Event - Registration essential
Free to members
Non-members price: £5


---
Marking International Women's Day 2022 with this #BreakTheBias event, we join the British Chamber of Commerce in Japan (BCCJ) to discuss the responses of organisations and communities against gender bias in Japan and beyond.
International Women's Day (IWD) – celebrated globally on March 8 – is a global initiative the celebrates the social, economic, cultural and political achievements of women. The day also marks a call to action for accelerating gender parity in, among other places, the public and private sectors. Significant worldwide activity is witnessed each year on IWD worldwide as groups come together to celebrate women's achievements and rally for women's equality.
This year's global theme for 2022 is #BreaktheBias. It comes at a significant moment in time. Studies show that the pandemic has had a disproportionately negative impact on women, in work and in life. Biases are being highlighted not only in the boardroom, decision-making bodies, and in the media: they are also showing up in homes, schools and communities across the world. These biases are taking a toll on female mental health. And when women suffer, societies weaken.
In Japan, Prime Minister Kishida has promised a new form of capitalism. What has not yet been alluded to is the role women might play in this alternative ecomonic model. Many are wondering if Womenomics, a recognisable tag from the Abe years, has amounted to anything other than rhetoric.
On this year's IWD, March 8, we are proud to be collaborating with the British Chamber of Commerce in Japan (BCCJ) to discuss the themes above – and more.
Bill Emmott, Chairman of the Japan Society in the UK, will lead the discussion to shed light on where we stand in this sea of bias – in the UK, Japan, and globally. Joined by Andrijana Cvetkovikj, North Asia Director at the Economist Corporate Network, and Yoko Makiguchi, Chief Executive Officer of Revolut in Japan, the panel will acknowledge the work already being done in organisations and communities to respond to gender bias, and address what the key roles are for individuals, corporates and governments, in pushing the agenda forward and breaking these biases.
Andrijana Cvetkovikj was the first resident Ambassador of the Republic of Macedonia in Japan from 2014-2018. She was also the Head of the Digital Diplomacy Unit (2013-2014) and the Public Diplomacy Unit (2018) at the Ministry of Foreign Affairs of Macedonia.
Andrijana sits on the Board of Del Sole Corporation (a JASDAQ listed corporation), and used to be an Executive Advisory Board Member of Cartier-Japan (2018-2020), promoting women's entrepreneurship and mentoring. She was a visiting professor at Kyoto University (2012), the International Center for Japanese Studies (2010-2011), the European University and other academic institutes, and is currently an Advisor to the OIST Foundation (the Okinawa Institute of Science and Technology).
As well as her role of North Asia Director at the Economist Corporate Network, Andrijana is also the Founder & CEO of BrioNexus, Co., Ltd., a Tokyo based consultancy firm, and of a non-profit organisation Ambassadors of Change. She is a member of the Japan Board Diversity Network (JBDN), and the Worldwide Women Corporate Directors (WCD) Organization. She has been a speaker at the UN Conference for Climate Change, the World Economic Forum, and other venues. In 2018 she received the distinguished award Doctor Honoris Causa by the European University for contributions in the Sciences and Arts.
Yoko Christina Makiguchi is CEO of Revolut in Japan. She joined Revolut in January 2020, and was named one of Revolut's 17 pioneer partners in June 2021 for her role in growing and scaling our Japanese franchise. Prior to Revolut, Yoko was a managing director of Mizuho Securities Japan, where she was the Global Pan-Asia head of Electronic Trading. She also held senior management positions at Goldman Sachs, Credit Suisse, Morgan Stanley, UBS and Lehman Brothers. Yoko holds a Master of Science, Electrical Engineering from Yale University.
Bill Emmott is an independent writer, lecturer and consultant on international affairs. He is a Fellow of Tokyo College, University of Tokyo's interdisciplinary research institute, and was a Visiting Fellow at All Souls College, Oxford in 2017-18. He also chairs the board of Trinity College Dublin's Long Room Hub for the Arts & Humanities, and of the International Institute for Strategic Studies in London.
He was previously the Editor-in-Chief of The Economist (1993-2006) and has written eight books on Japan, the first of which was The Sun Also Sets: Why Japan Will Not Be Number One (1989). His book on the future role of women in Japan's economy, politics and society, was published in Japanese by Nikkei in 2019 and released in English as Japan's Far More Female Future by Oxford University Press in 2020. Bill has been Chairman of the Japan Society since January 2019.
Explore our series of webinars with leading experts in politics, economy and media. More details on upcoming events and past webinar videos HERE.
---
In association with: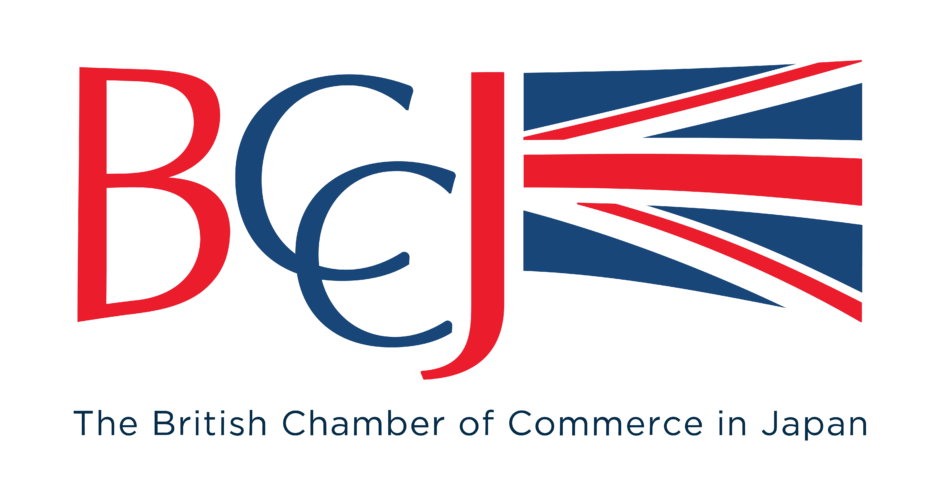 ---
Booking Info
You should receive an automated email from the Japan Society to let you know that your booking request has been registered. Please note that your booking is pending while we check your details and you will receive a further email once your booking is confirmed.


For online events, we will send you the zoom links and details to attend the event closer to the date.


If you don't receive any confirmation emails or links, please check your spam folder or email events@japansociety.org.uk.