ARCHIVED

The University as a Platform for Social Change – Makoto Gonokami, President, U. of Tokyo

Friday 24 January 2020 / 12:30pm

Date
Friday 24 January 2020
Time
12.30pm for 1.00pm
Light refreshments will be served on arrival from 12.30 – 1.00pm
Venue
Nomura International plc
One Angel Lane
London EC4R 3AB
Booking Details
Free – Booking essential



---
We are delighted to welcome Professor Gonokami, President of the University of Tokyo to speak to the Japan Society during a brief visit to London. This is an important and rare opportunity to hear from one of the world's leading scientists and head of Japan's foremost university. Under his leadership, the University of Tokyo is working to become a global base for knowledge collaboration, understanding the importance of diversity in academia and the contribution that non-Western institutions can make when they draw on their own traditions and strengths
In his lecture, President Gonokami will set out his vision for universities in the 21st century – as a platform for social change, involving all generations and collaborating with all sectors to create new social and economic systems. His lecture will be followed by a question and answer session, providing an opportunity to discuss the issues raised in more detail.
Dr. Makoto Gonokami became the 30th President of the University of Tokyo on April 1st, 2015, with a six-year term. Dr. Gonokami was previously the Dean of the School of Science. He became a full professor in 1998, having joined the University of Tokyo as an academic staff in 1983. He has held several appointments in the University of Tokyo including the positions of Vice President (2012-2014), Director of Photon Science Center (2008-2014), and the Director of Institute for Photon Science and Technology (2013-2014). He is a council member of the Science Council of Japan, and a Fellow of the American Physical Society (2012) and Optical Society of America (2013). Dr. Gonokami is well known in the field of photon science, and has established world-leading photon research centers in the School of Science and School of Engineering.
If you have any questions, please call the Japan Society office on 020 3075 1996 or email us at: events@japansociety.org.
---
In association with: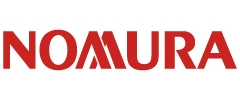 ---