ARCHIVED

Lecture by Paul Madden CMG, British Ambassador to Japan

Thursday 5 March 2020 / 6:00pm
Date
Thursday 5 March 2020
Time
6.00 for 6.30pm
(reception afterwards until 8.30pm)
Venue
Nomura International plc
One Angel Lane
London EC4R 3AB
Booking Details
Booking essential - Free
Members of the Japan Society and their guests only
Booking deadline: Friday 28 February


---
We are delighted to welcome the British Ambassador to Japan, HE Mr Paul Madden, to address the Japan Society at the end of his third year in post. In this lecture, Paul Madden will share his views on the political, diplomatic and business situation in Japan from his unique perspective as the UK's representative in Tokyo.
The Society's annual lecture by the current British Ambassador is always relevant, thought-provoking and useful to people from across its membership, as well as being extremely well attended. The Ambassador will speak for 30-40 minutes, after which there will be time for off-the-record discussion and questions.
There will be a reception immediately after the lecture. The Japan Society is extremely grateful to leading Corporate Member, Nomura International plc, for hosting this event.
Paul Madden CMG became British Ambassador to Japan in January 2017. He was previously British High Commissioner to Australia (2011-15) and British High Commissioner to Singapore (2007-11). He was Additional Director for Asia Pacific at the FCO in 2015 and Managing Director at UK Trade and Investment (2005-7). As Assistant Director of Information at the FCO (2003-2004) he was responsible for public diplomacy policy, including managing the FCO funding of the BBC World Service, the British Council and the Chevening Scholarships programme.
He led the team responsible for the award winning UK pavilion at the Aichi Expo in Japan 2005. He has an MA in Economic Geography from Cambridge University, an MBA from Durham University, studied Japanese at London University's School of Oriental and African Studies, and is a Fellow of the Royal Geographical Society.
If you have any questions, please call the Japan Society office on 020 3075 1996 or email us at: events@japansociety.org.
---
Hosted by: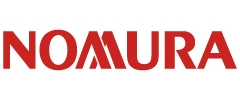 ---
Booking Info
Members of the Japan Society and their guests only