Past Events
The Japan Society runs more than 80 events per year providing opportunities for members and others interested in Japan to meet, learn and exchange ideas and experiences. Our archive of Past Events below shows events we have offered in previous months starting from 2020.
A list of events from previous years can be downloaded in pdf:
2019 | 2018 | 2017 | 2016 | 2015 | 2014 | 2013 | 2012 | 2011 | 2010 | 2009
26/09/2020ARCHIVED ONLINE EVENT - Japan Matsuri Presents
Japan Matsuri Presents is a two day live streaming event bringing a huge array of Japanese culture to your home! Food demos, headline musical acts, dance, martial arts and talks will stream live and on demand over two days on the Japan Matsuri Presents website.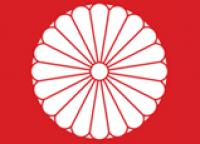 28/07/2020ARCHIVED ONLINE EVENT - The Japan Society Annual General Meeting 2020ARCHIVED オンラインイベント ジャパンソサエティ年次総会 2020
The Board values the opportunity to engage with members at the AGM, which is a key event for the Society and its members. Please note, however, that arrangements for this year's AGM differ from the usual in-person format. This year's AGM will be a virtual meeting only, held on Zoom.
ジャパンソサエティ年次総会は、理事が会員の皆様と交わることができる機会となり、当協会や会員の方達にとって重要なイベントです。例年は会場に集まっていただいていますが、今回に関しましては特例として、通常のようにお集まりいただいての開催ができないことをご承知おきください。