Children's Day (May)
Subject: Geography / Other Topics
Level: Key Stage 1 / Key Stage 2
Age: 5-7 years / 7-11 years
Resource Type: Activities / Presentations / Lesson Plans / Videos / Other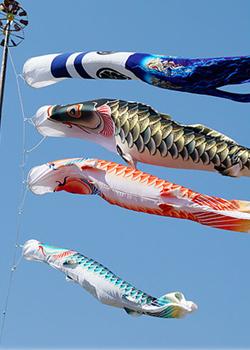 The Children's Festival is celebrated on May 5th. On this day, families pray for the health and happiness of their children. It is called kodomo no hi in Japanese.
Learning Objectives
To produce creative work, to explore ideas about health and Japanese Children's Day.
To improve physical coordination as a warm-up for art and craft activities.
Resources
Additional Resources
Japan Society Loan Resources
---