ARCHIVED

ONLINE LECTURE - 70 years in Japan's Postwar History: Individual Memories, Collective Experiences

Sunday 18 October 2020 / 11:00am
Date
Sunday 18 October 2020
Time
11.00 am (BST)

Booking Details
Online Event
Free - Booking essential


---
Japan's post-WW2 history constitutes a fascinating subject, from its remarkable economic recovery after defeat in the war, through its spectacular growth in the 1960s and 70s, to its present position as the third-largest economy in the world - as well as the terrible disasters it suffered, including the 2011 Great East Japan Earthquake. Often explored from a socio-political, economic perspective, postwar history in Japan is also made up of the personal experiences of individuals who have lived through those historical events.
In this illustrated lecture, Hans Brinckmann will discuss the last 70 years in Japan from the point of view of an individual who has witnessed at first-hand the historical developments of the country. He has lived in Japan for over forty years, divided over two periods, 1950 to 1974 and 2003 to the present, working in banking whilst also exploring the culture of his adopted home. He will share with the Japan Society members some of his most memorable experiences, in the process introducing his new book, The Call of Japan: A Continuing Story - 1950 to the Present Day, published by Renaissance Books in July 2020. Apart from its main theme as a personal memoir, the book also focuses in detail on Japan's post-war history, as well as its fundamental problems and vulnerabilities, and suggests "what we can learn from Japan".
Following the presentation will be time for Q&A.
---
Japan Society Members Discount
The Call of Japan: A Continuing Story - 1950 to the Present Day by Hans Brinckmann

Japan Society members price:
£22.50 per copy (including postage and packaging - UK only)
Standard price: £24.95 per copy (plus postage and packaging)

To obtain your discount, please download the promo flyer here (word document). Please follow the instructions in the flyer and remember to quote the discount code: 13JAPAN.
---
Hans Brinckmann was born in The Hague in 1932 and joined a Dutch international bank as a management trainee at the age of seventeen. In 1950 he was assigned to Japan where eventually he became Tokyo branch manager at the age of 29. Brinckmann retired to Buckinghamshire in 1974 to write and to continue his Japanese studies but a few years later returned to the banking business, subsequently working in Curaçao, Amsterdam and New York. In 1986 Queen Beatrix of the Netherlands made him an Officer in the Order of Orange-Nassau for cultural and professional achievement, notably in Japan and the US. Since his early retirement in 1988, he has published books of fiction, non-fiction and poetry, three of which have also been published in Japanese translated by Hiromi Mizoguchi. In 2003 he returned to Japan, living in Tokyo and in Fukuoka since 2013.
Website: https://habri.jp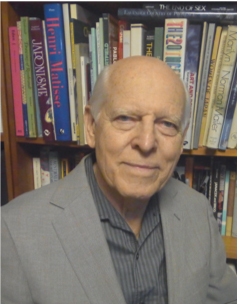 If you have any questions, please call the Japan Society office on 020 3075 1996 or email events@japansociety.org.uk.
*Top image: Traffic-free shopping on Tokyo's Ginza (1972), © Hans Brinckmann.
---
Booking Info
You should receive an automated email from the Japan Society to let you know that your booking request has been registered. Please note that your booking is pending while we check your details and you will receive a further email once your booking is confirmed.


For online events, we will send you the zoom links and details to attend the event closer to the date.


If you don't receive any confirmation emails or links, please check your spam folder or email events@japansociety.org.uk.