New Year's Celebrations (January)
Subject: Geography / Other Topics
Level: Key Stage 2
Age: 7-11 years
Resource Type: Activities / Presentations / Lesson Plans / Worksheets / Other

New Year is the most important holiday in the Japanese calendar and celebrations are very different to those in the UK. This lesson will introduce your students to the New Year celebrations in Japan and the associated foods, decorations, and customs.
Learning Objective
To learn about food, decorations and customs associated with New Year's in Japan.
To be introduced to the Japanese vocabulary for seasonal food, decorations and customs.
Resources
Additional Resources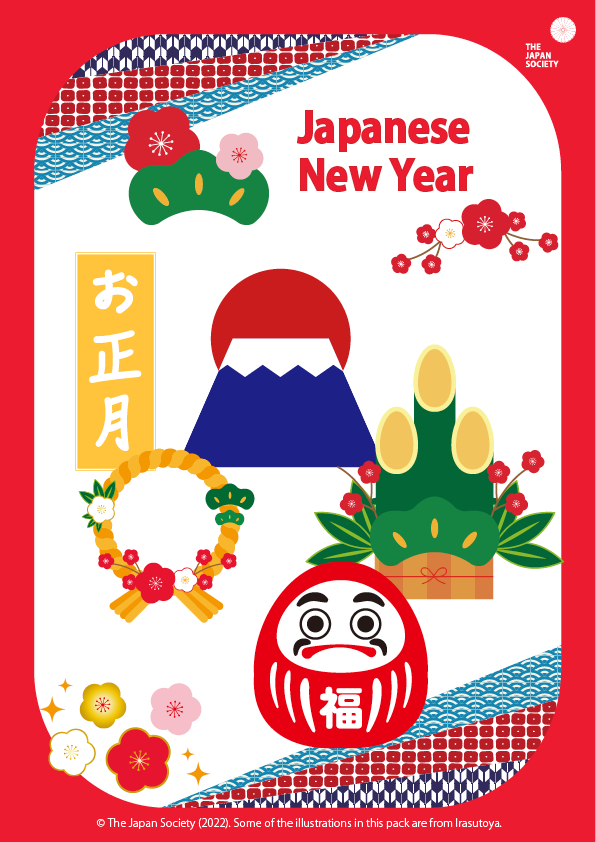 Japan Society Loan Resources
Kendama (Ball & Cup) game; Hanetsuki set (Bat & Shuttlecock); Hyakunin Isshu Card Game; Daruma doll; Nengajou (New Year's Cards; Otoshidama Envelopes; Hiragana Charts in Japan Activity Chest
---